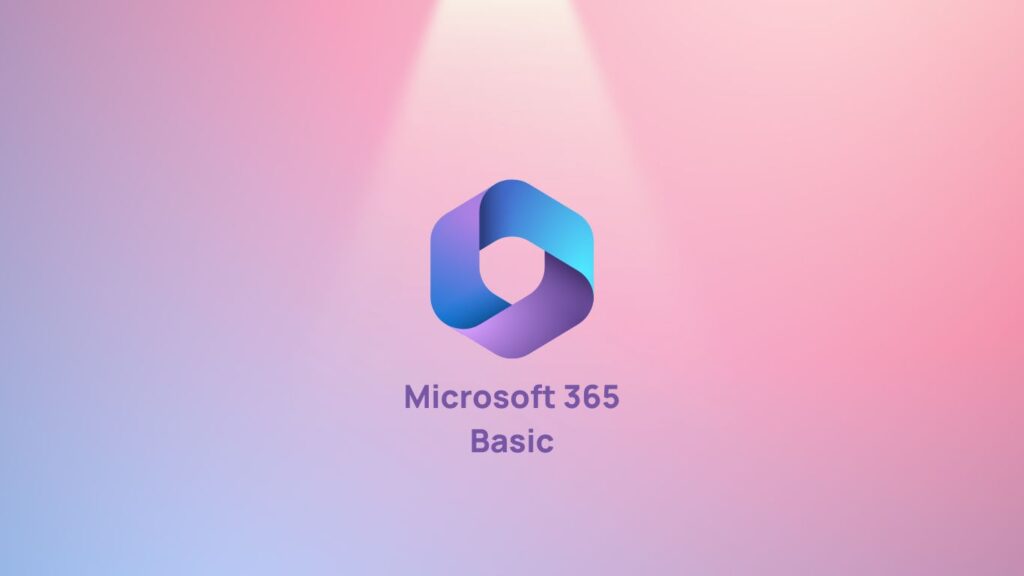 Are you an entrepreneur setting up your startup? If so, you're probably looking for solutions that can streamline your operations, boost collaboration, and save you some bucks. Well, you've come to the right place! We're talking about the one-stop solution for all your business needs – Microsoft 365 Business Basic. Strap in, because we're about to take a deep dive into why this is a must-have for every startup.
The Sky's the Limit with Huge Storage Space
Let's kick things off with the generous cloud storage Microsoft 365 offers. Each user gets a whopping 1TB of OneDrive storage. Yes, you heard it right – 1TB! That's a huge storage space that not only holds a mountain of files but also slashes the need for expensive on-site storage solutions. You can access your files from anywhere – on the beach, on a plane, in a café, you name it. Remote work just got a whole lot easier!
SharePoint – Your Secret Weapon
Next up is SharePoint, a versatile tool that's like a Swiss Army knife for your business. Want to create websites and collaborative workspaces? Done. Need to manage content and find information quickly? No problem. SharePoint integrates with Microsoft 365 like bread and butter, making collaboration across your organization a piece of cake.
Power Up with the Power Platform
Now, let's talk about the real game-changer for startups – the Power Platform. This comprises Power BI, Power Apps, Power Automate, and Power Virtual Agents. They're like the superheroes of business tools. Power BI turns confusing data into clear, interactive insights. Power Apps lets you build custom business apps, and Power Automate helps automate workflows across various applications and services. And with Power Virtual Agents, you can create chatbots without even breaking a sweat.
When you compare it to other automation tools like Zapier, Power Automate stands tall. Why? Because of its deep integration with the Microsoft ecosystem. And here's the cherry on top – it offers tons of free connectors. These allow integration with other systems through Power Platform connectors. We're talking about SharePoint, Outlook, Teams, OneDrive, Excel, Dynamics 365, SQL Server, Azure, and even third-party services like Twitter, Trello, and GitHub.
Professionalism at Its Best with Branded Email
Let's not forget about the email. With Microsoft 365, you get an email address that matches your domain name, boosting your professional image. Outlook's powerful management and organization tools make it an excellent choice for managing your business email.
Teamwork Made Easy with Microsoft Teams
Microsoft Teams is a powerful collaboration tool that makes teamwork as smooth as silk. It enables chat, video meetings, and file collaboration. It's a top-notch solution for both internal and external communication. With Teams, staying connected and productive is a cinch.
Microsoft 365 – A Platform That Grows with You
One of the best things about Microsoft 365 is its scalability. As your business grows, it grows with you. Adding new users is a breeze, and the platform offers advanced features and additional services to meet your expanding business needs. And because it's a cloud-based platform, it simplifies IT management. Say goodbye to maintaining on-site servers and hello to 24/7 online and phone support for critical issues.
Security That Gives You Peace of Mind
Security is a big deal when you're running a business. That's why Microsoft 365 comes withbuilt-in security measures like data loss prevention, multi-factor authentication, and threat detection capabilities. These features are like your personal security guards, saving you from investing in separate security software.
The Power of Office Apps at Your Fingertips
Microsoft 365 includes cloud-based versions of those productivity apps you know and love – Word, Excel, and PowerPoint. These apps allow for real-time collaboration and say goodbye to the need for separate software licenses.
Shared Mailboxes – Communication Made Simple
Shared mailboxes in Microsoft 365 are a godsend. They allow multiple users to read and send email from a common account. This is super useful for customer service or support teams, where you need several people responding to customer inquiries from a single email address. And here's the kicker – you can create various shared mailboxes tailored to specific purposes. Think [email protected], [email protected], or [email protected]. Talk about organized and efficient communication!
The Cost-Effective Solution Your Wallet Will Love
When you consider all the features bundled into Microsoft 365, it often proves more cost-effective than buying separate solutions for email, productivity apps, storage, and security. The subscription model also allows for predictable budgeting. Your wallet will thank you!
So, there you have it! The top 10 reasons why Microsoft 365 Business Basic is a must-have for every startup. It's a comprehensive solution that offers an array of tools to support every aspect of your business. It's an investment that pays off in enhanced productivity, streamlined operations, and reduced costs.
---