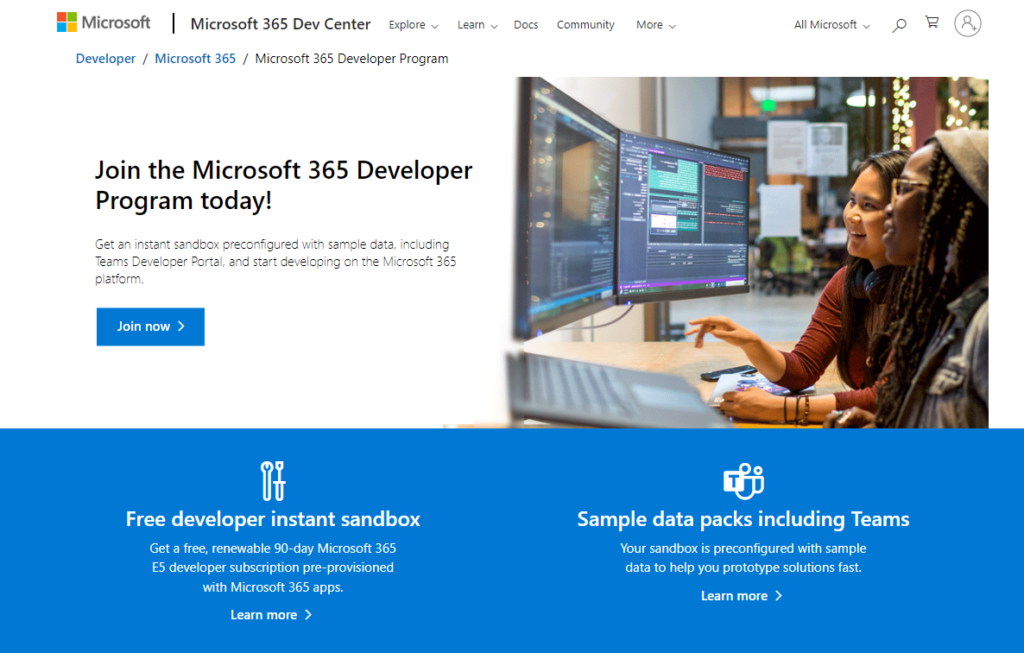 A common misconception about Microsoft Tech is that it is either expensive or exclusive, requiring some sort of connection or enrollment in a Microsoft accredited institution. Fortunately, that is no longer the case. If you are a budding developer, you can hone your skills for free in a full-featured Microsoft 365 sandbox environment.
You can start by registering in this website:
https://developer.microsoft.com/en-us/microsoft-365/dev-program
NOTE: I am from the Philippines, and I had trouble confirming my identity using my mobile number. After a week of trying without success, I asked my brother in another country to send the code to him. It was successful. After registering, I changed my contact information back to my Philippine phone number.
The perks of it? A lot 😱😱😱
Here are a few examples. You also get your own preconfigured test users who are already fully configured, so you don't have to learn fictitious scenarios.

My personal opinion after using it for the past six months
It was fantastic. I signed up to learn SharePoint Framework (SPFx). It was very simple to find out what would happen to another user if I set certain permissions on my SP lists or webparts. I didn't need to purchase another license because everything was already in place. When I needed to test certain premium features, I simply went to my Microsoft sandbox and tested them on the fly. So many wonderful things are available for free.
I hope you give it a shot as well.
---